If you run a business or are responsible for its marketing and sales, you have probably asked yourself more than once – why do I need social media? And although this is not the subject of this article, it is worth summarising the issue in a few points at the outset.
There are a number of compelling reasons to have social media profiles and to maintain them to a high enough standard.
The first and most important issue is brand credibility. If you're not on social media – especially the core channels like FB and sometimes LinkedIn and IG – there's a good chance that customers won't trust you. We naturally trust companies that are trusted by others. Posting, commenting, exposing yourself to the judgement of others is a form of credibility. It reassures us as consumers and rationalises our eventual choice: "Well, yes, I chose a company that has been around for a while, sharing knowledge, writing about growth and products, engaging others. If there was something wrong, I would have seen it on their profile. This is how the process of vetting a company can go for a potential customer.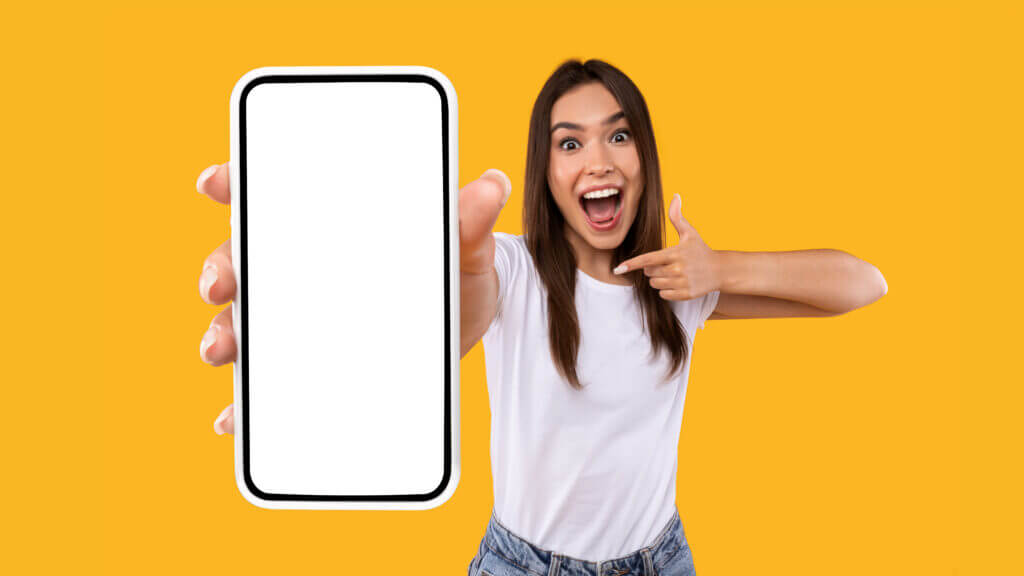 The second key element is brand awareness – social media provides an opportunity to increase brand awareness and reach a wider audience. By creating and sharing valuable content, engaging followers and using thoughtful, targeted advertising, you can build a strong online presence and reach potential customers.
The third point is customer engagement – social media allows you to engage and build relationships with customers. By responding to comments and messages, listening to feedback and providing helpful information, you can increase customer satisfaction and loyalty.
Equally important is your brand's online reputation. Social media can affect your online reputation as customers often share their experiences and opinions online. By monitoring and managing your social media presence, you can respond to negative comments and reviews and maintain a positive online reputation.
These are the basics, but social media is also an opportunity to create unique content and stand out from the competition, or to make direct sales and generate leads.
Working with a social media agency – when and why?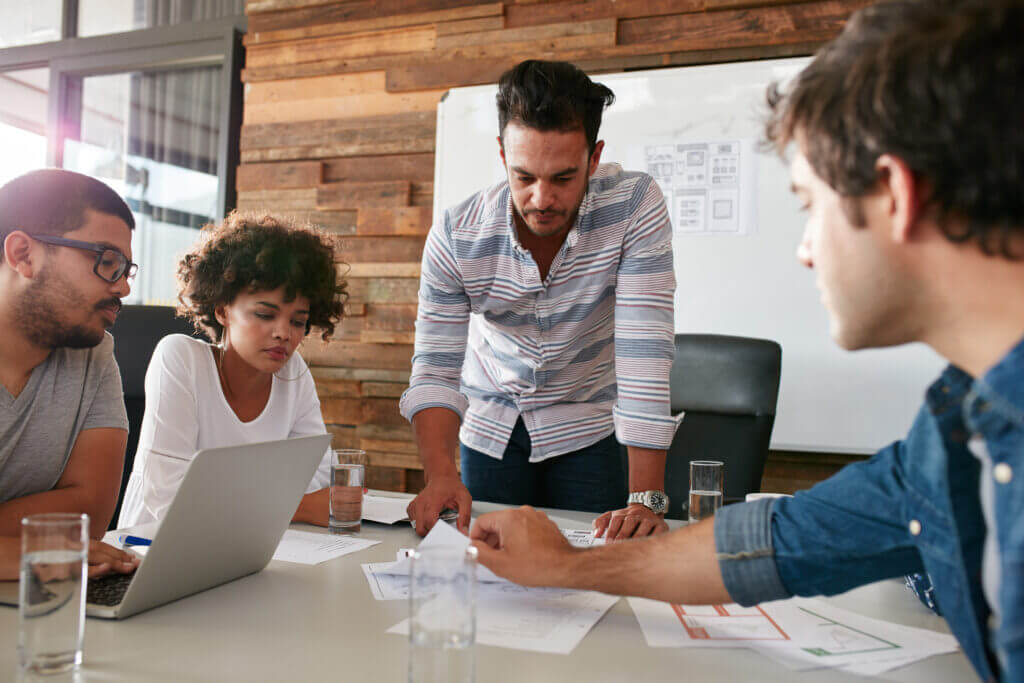 The right time to start working with an agency will vary for different businesses and situations – that much is obvious. However, there are a few signs that can indicate it's time to talk to a professional:
Lack of time or expertise: If you are finding it difficult to manage your accounts on your own due to a lack of time or expertise, this could be a sign that you should consider hiring an agency. Social media agencies have a team of experts who can handle all aspects of social media marketing, from content creation to community engagement, influencer outreach, media campaign optimisation and analytics.
Inconsistent or poor results: If your social media efforts aren't producing the results you want, it's probably a sign that you need professional help. A social media agency can help you identify the cause of the problem and develop a tailored communications and media strategy to improve the performance of your ongoing efforts.
limited resources: If you have limited resources, hiring an agency may be more cost-effective than hiring a full-time employee. A social media agency can give you access to a team of experts without the additional cost of employee benefits.
The need for scalability: If your business is growing and you need to scale your social media efforts, an agency can provide the flexibility and resources you need to keep up with growth.
The need for advanced analytics: Social media agencies have access to advanced analytics tools that can help you track and measure the success of your social media marketing efforts. If you need more advanced analytics than can be provided in-house, hiring an agency may be the right choice.
Lack of creativity and fresh communication: Social media agencies have a team of creative professionals such as strategists, graphic designers and copywriters who can create compelling and engaging social media content that resonates with target audiences. They also keep abreast of the latest social media trends and algorithms, so they can help you adapt to changes in technology and new cultural tropes.
uld you like to know the full list of pluses and changes a social media agency can bring?
The need for better competitive analysis: a specialist agency can conduct a thorough analysis of your competitors' social media presence to identify opportunities for improvement and develop a strategy to differentiate your brand.
Crisis management issues: Social media agencies know how to manage crisis situations that may arise on your social media channels. This could be negative reviews or massive criticism from customers. The agency will help you manage the situation and maintain a positive online reputation.
The need for multi-channel activities: Social media agencies are often skilled at managing multiple social media platforms, such as Facebook, Instagram, TikTok, Twitter and LinkedIn. They can help you develop a consistent and effective social media strategy across all channels.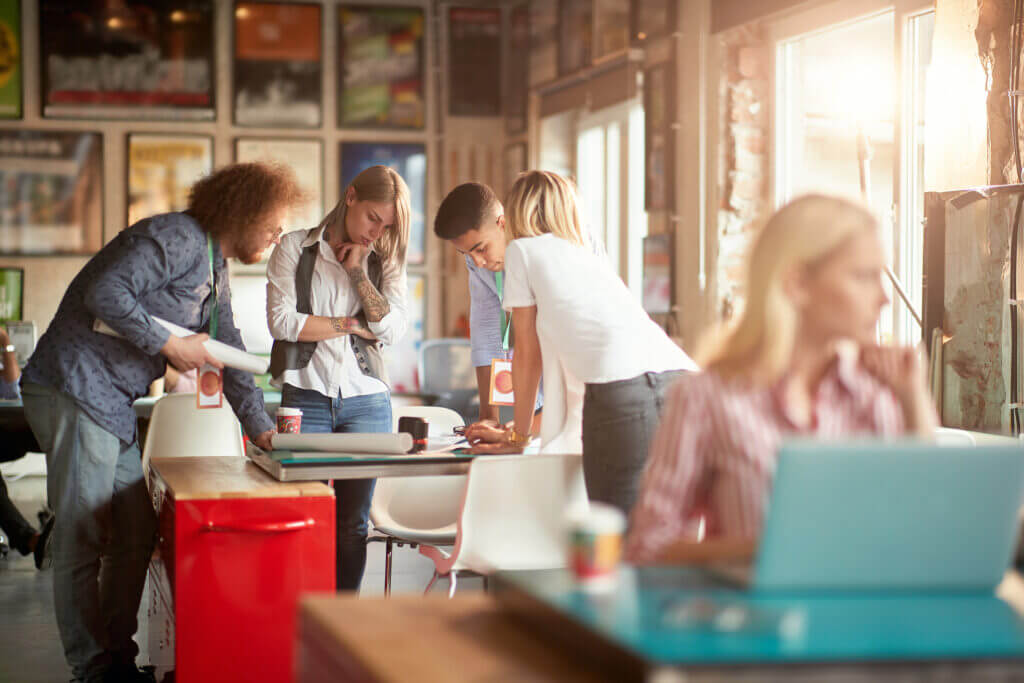 Ultimately, the decision to hire a social media agency depends on your specific needs and resources. Consider your business goals, budget and level of expertise before making a decision.
How much will it cost? Is it expensive?
The cost of working with a social media agency depends on the scope of the activity. It could be a one-off creation of a strategy and social CI, regular consultations, quarterly audits with recommendations or an ongoing lump sum service. Depending on the scope of work and, for example, the number of channels and frequency of posting and moderation, the cost estimates for this type of service can vary. It is best to discuss costs in meetings or on the basis of a creative brief to the agency.
Would you like to know approximate valuations and rates and what influences them?
Internal team or external agency
Companies take different approaches to this issue. Some choose to develop an internal team. This gives them greater control over strategy, execution and the pace of change, although this is not always the case. Of course, the in-house team will be dedicated to the brand and, working internally, will know the brand and its values best. These are undoubted advantages of an in-house team.
They are countered by the advantages of working with an agency mentioned above, such as cost efficiency, the ability to differentiate and scale activities quickly, and knowledge of the latest trends and technologies on the agency side.